Contact Us
We welcome your inquiries, and will reply as quickly as we can. Comments and questions can be sent by email to info@pingnakara.com. Or call/fax us using the details shown below.
Read more about our outstanding location here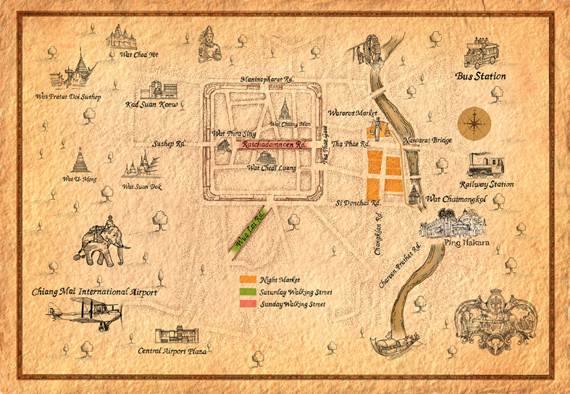 Download a PDF map and contact sheet to print and take with you.
Ping Nakara Hotel and Spa
135/9 Charoenprathet Road,
T. Changklan, A. Muang
Chiang Mai 50100, Thailand
From outside Thailand
Phone: 66 5325 2999
Fax: 66 5325 2111
From within the country
Phone: 05325 2999
Fax: 05325 2111
Coordinates: 18.779371,99.004658
Email: info@pingnakara.com